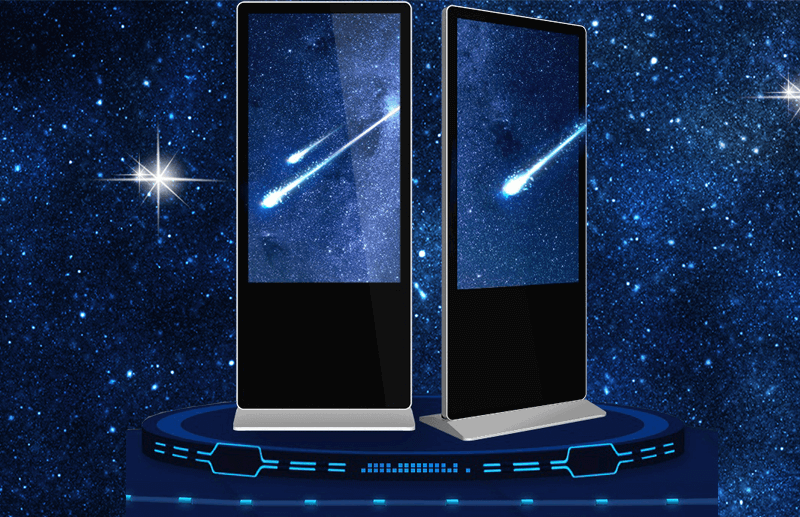 Vertical advertising machine 43"~55"
Overview:
GreenTouch Advertising machine is a new generation of smart devices,Forming a complete advertising broadcast control system through terminal software control, network information transmission and multimedia terminal display,And advertising through multimedia materials such as pictures, text, videos, and small plug-ins (weather, exchange rates, etc.).The original idea of the advertising machine was to passively advertise the initiative.So the interactive nature of the advertising machine makes it have many public service functions.In order to attract customers to actively browse ads.
Motherboard:
(1)Support for Android version: RK3188 or RK3288 processor, the processor uses a versatile high-performance rock chip.The RK3188 main chip integrates the Cortex-A9 quad-core 1.6G CPU and the Mali-400MP4 GPU.Excellent computing performance, 2D / 3D graphics processing capabilities and full HD video encoding and decoding capabilities.The RK3288 main chip integrates the Cortex-A17 quad-core 1.8G CPU and Mali-T764 GPU, which perfectly supports 4Kx2K @ 60fps UHD decoding and 4Kx2K HDMI UHD output. (2)Support WINIDOWS version: J1900/I3/I5/I7, Memory: 4G/8G/16G, Solid state drive: 32G/64G/120G/256G/512G, etc., selected by customers according to actual needs.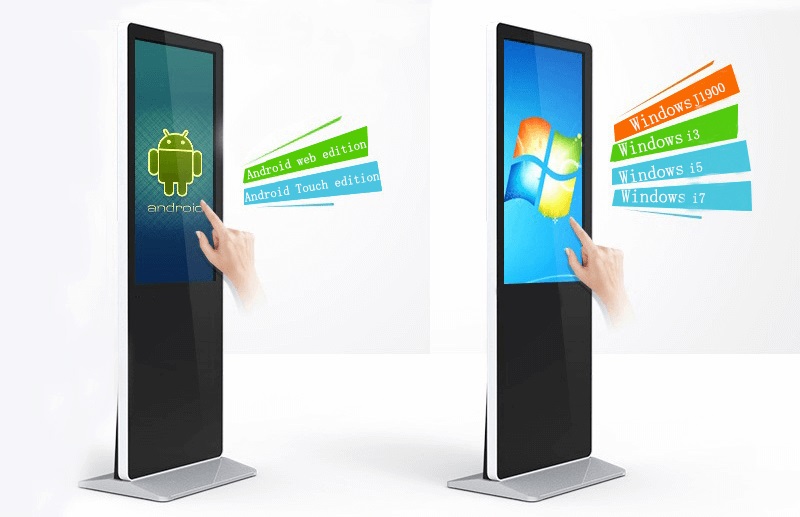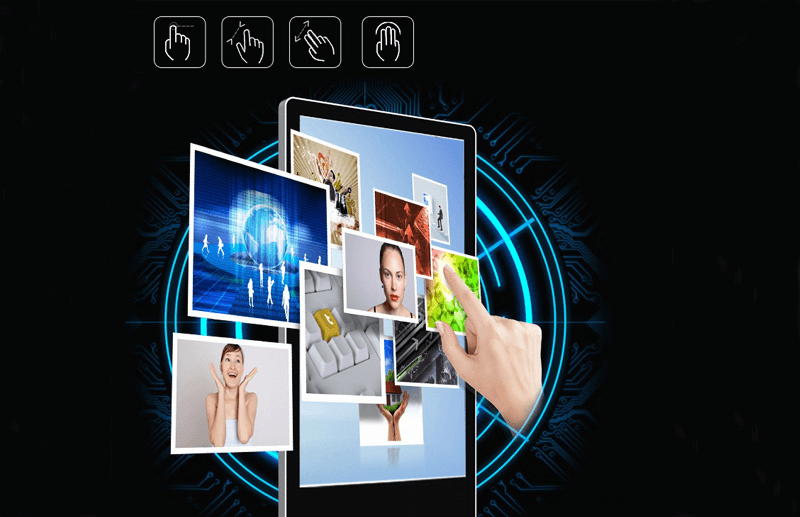 Touch technology:
We offer three touch screens: infrared touch screen, capacitive touch screen, nano touch film and other technologies, which can support single point, multi-touch, fast, smooth, stable touch and writing functions.
Ultra-thin body:
Ultra-thin and ultra-narrow design, simple and elegant, stylish, farewell to the traditional bulky appearance, full of craftsmanship, once formed by lamination, thin and sturdy, durable and more stable.Modular design, more flexible assembly and maintenance, intelligent ad playback, support for multiple file formats.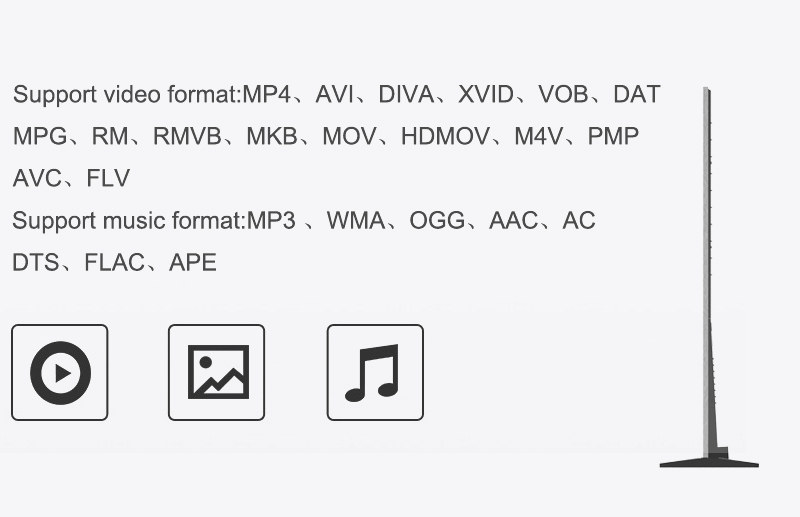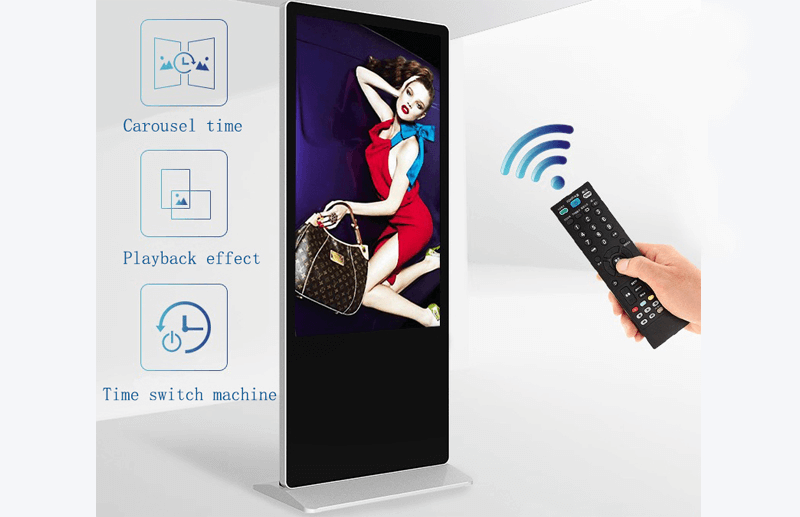 Product application:
Multi-faceted product application, unlimited software download, layout setting picture carousel interval, switching effect, background music. Support remote control and change ads anytime, anywhere. Support network version or stand-alone version, easy to operate, stable use, a variety of different applications, so that you have a wider range of uses.
Company Profile:
GreenTouch factory is located in the high-tech city of Shenzhen, China. It covers an area of 2000.00 square meters and has a plant area of over 1,700 square meters. GreenTouch design and produce resistive touch screen, projected capacitive touch screen, infrared touch screen, projected capacitive touch film, touch display and touch All-in-one, touch digital signage and open touch displays there.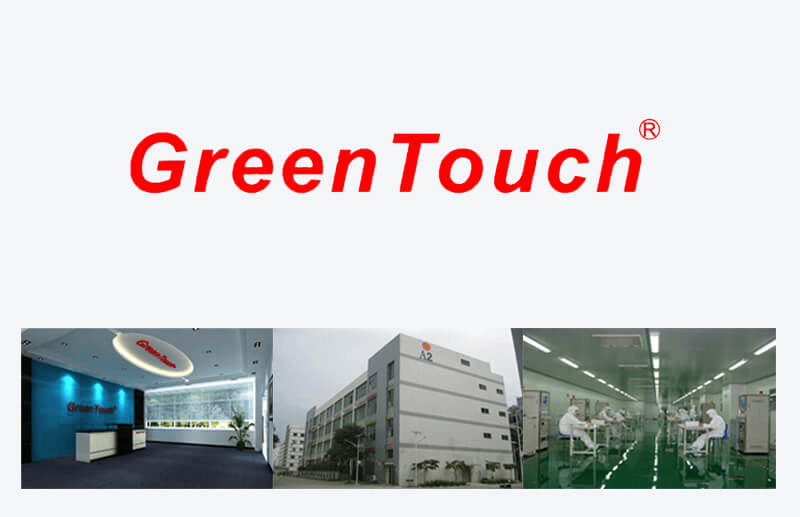 Applications: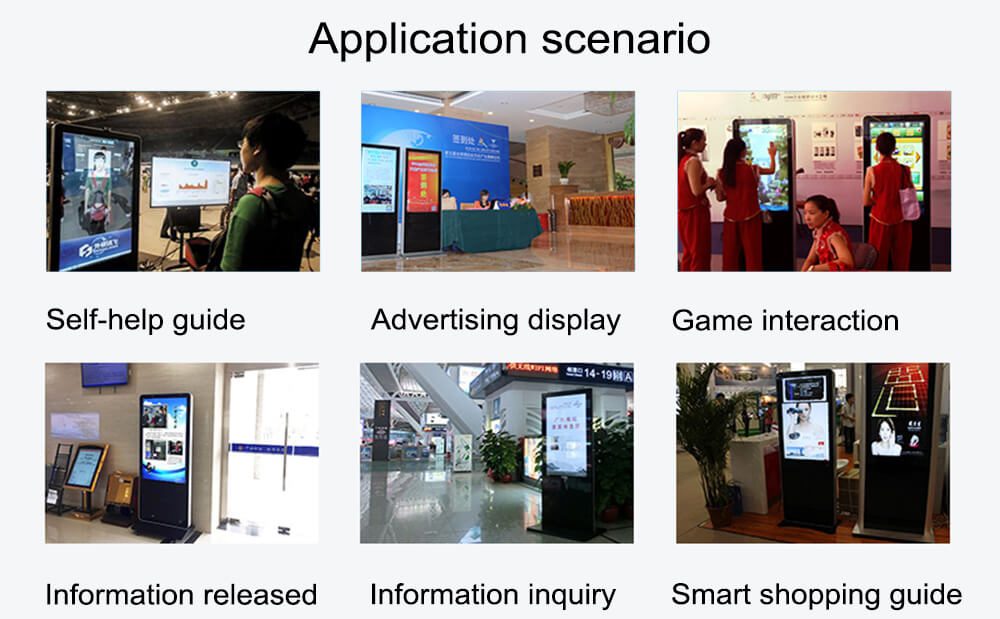 Main specification
Frame material

Aluminum alloy

Exterior color

black

Glass

Built-in 3mm tempered glass

Interpolation resolution

4096*4096

Response speed

≤15ms

Touch accuracy

More than 90%
of the touch area is ±2mm

Input

Fingers, touch pens, etc.

Output Type

Coordinate / output

Theoretical clicks

Unlimited times

Minimum touch object

5mm

Interface Type

USB
Electronic characteristics

Scanning frequency

200HZ

USB

A型USB

USB-D+和USB-D-

Power supply mode

USB to take power

Power supply voltage

DC+5V±5%

Working current

<200mA
Environmental characteristics
Project

Specification

Temperature range

Operating temperature:
-10 ° C ~ 50 ° C

Storage temperature:
-20 ° C ~ 60 ° C

Relative humidity

Operating humidity:
10%~85% RH

Operating humidity:
10%~90% RH

Light resistance

Have certain light resistance
Software features
Project

Specification

Touch/type

Single touch/2 point touch

Touch supported operating system

Windows7//8/10/
Windows XP/Vista/Linux/Android
Touch screen parameters:

| | |
| --- | --- |
| Size | Ratio |
| 15" | 4:3 |
| Touch points | Model |
| 10 (Optional) | |
| Download Drawing | Comment |
| Click to download | |
Certification:
(CE/FCC/ROHS certificate scan)
From now on, cooperate with GreenTouch. Contact sales (various links)