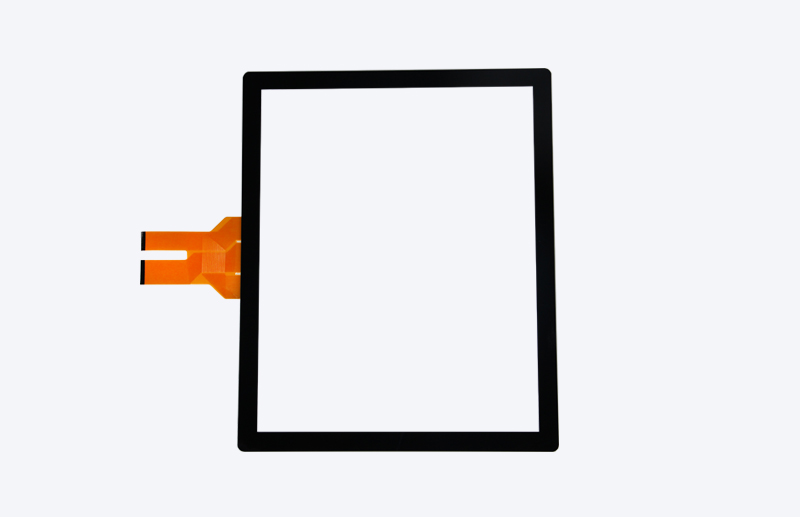 19" projected capacitive screen
Description:
GreenTouch G+G projected capacitive touch technology is with fast and sensitive response, the design with frame (without frame is optional) makes it looks professional and generous. The G+G model is designed for high-intensity and high-frequency business environments.
Operation principle:
The surface of the capacitive screen is coated with a transparent conductive layer ITO, the voltage is connected to the four corners, and the electric charge is distributed on the surface of the screen to form a uniform electric field. When the screen is touched by the hand, the human body acts as a pole of the coupling capacitor, and the current is collected from the four corners of the screen to form another coupling capacitor. The pole, the controller calculates the relative distance of the current to the touch position to obtain the coordinate value at the touch.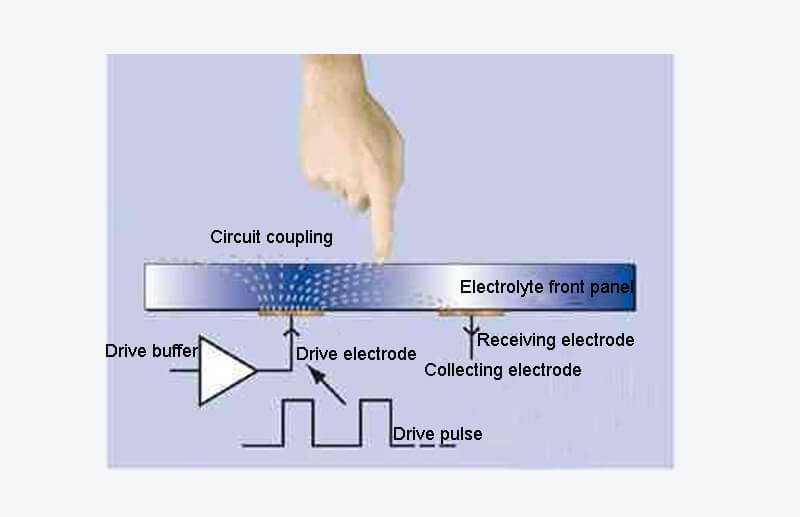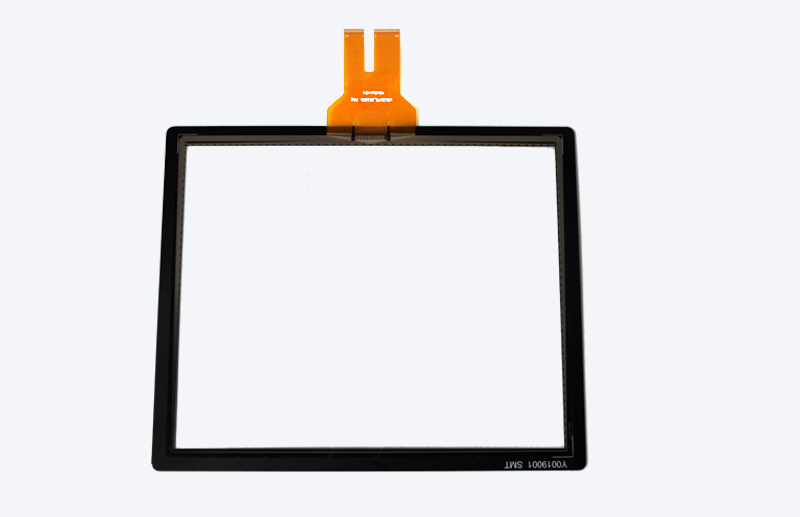 Support customized:
GreenTouch provides many custom options, such as: screen size, surface glass thickness, double-sided conductive glass functional film thickness and coating materials and surface glass processing technology.
Product drawings:
19.0 inch capacitive screen product ratio: 4:3, thickness: 2.7mm, surface hardness: 6H, Long side out line, FPC line length: 118mm. Product shape: 421mm*346mm, product window: 379.32mm*304.06mm. Working environment: -20 ° C ~ +60 ° C, storage environment: -30 ° C ~ +70 ° C.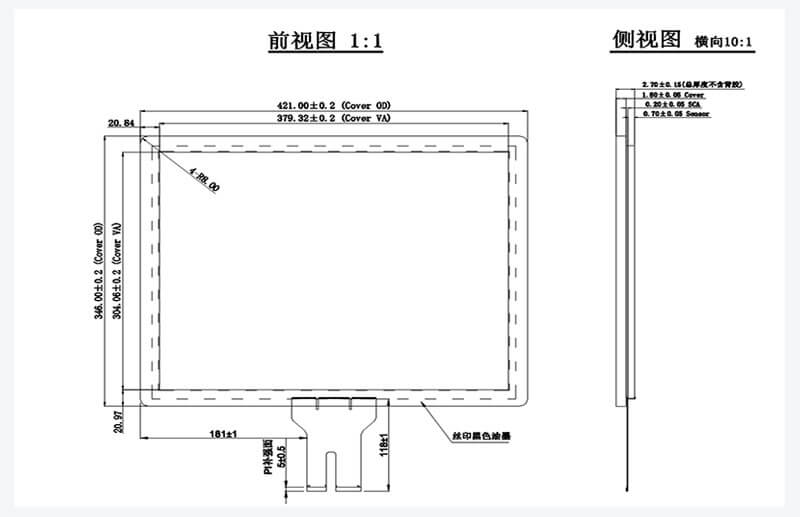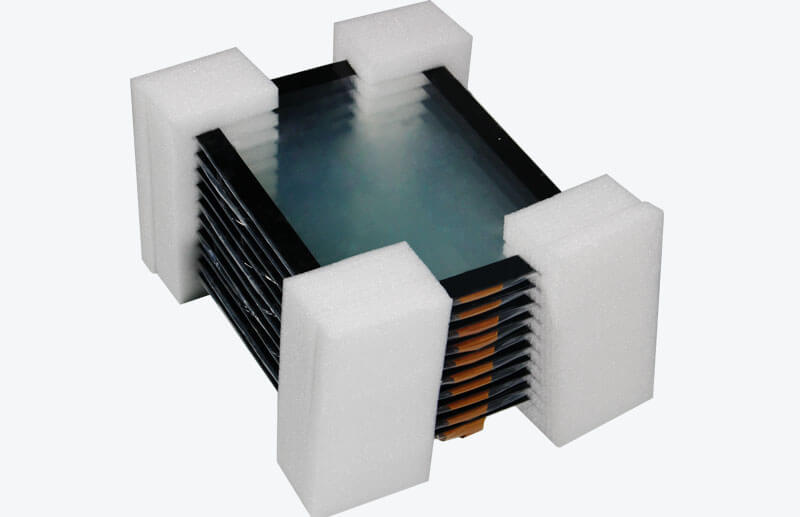 Product packaging:
The 19-inch capacitive screen is divided into two inner and outer packagings, the inner layer is EPE foam and the outer layer is a traditional cardboard box. Put the touch screen into the corresponding EPE foam, and each touch screen corresponds to each EPE grid. Then put the EPE into the corresponding carton. Each size of the touch screen corresponds to each size of the package, this figure is for reference only.
Company Profile:
GreenTouch factory is located in the high-tech city of Shenzhen, China. It covers an area of 2000.00 square meters and has a plant area of over 1,700 square meters. GreenTouch design and produce resistive touch screen, projected capacitive touch screen, infrared touch screen, projected capacitive touch film, touch display and touch All-in-one, touch digital signage and open touch displays there.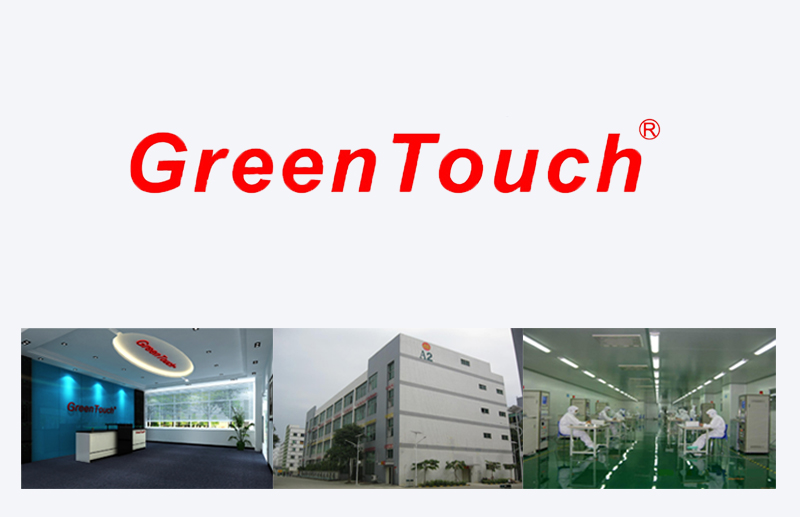 Application:

POS terminal;
Gaming Equipment;
Self-service solution;
Interactive Digital Signage;
Healthcare/Medical Equipment;
Traffic Information Self-checking solution;
Industrial/Factory Automation/Industrial Tablet;
Product selection form:

Size

Ratio

19.0

4:3

Model

Structure

GT-CTP-Y19.0A-1

G+G
COB

Number of channels

Drawing

42*54

Acknowledgment

EETI test program

Down-load

Weida test program

ILITEK test program

Down-load

Down-load
Note:COB means IC on the PCB
Specification:
Technical Support

EETI / WEIDA / ILITEK

Touch point

10 points

Touch method

Finger, wear gloves, passive

resistance touch pen

Size

Details reference to drawing

Transparency

≥90%

Haze

<1%

Total thickness

2.0/2.7/2.9/3.9/4.9mm (details

reference to drawing)

Cover glass thickness

1.1/1.8/3.0/4.0mm (details

reference to drawing)

Durability

More than 50 million single

touches

Position accuracy

± 1.5mm

Interface

USB (stander), RS232

(optional)

Report rate

≥ 100Hz

Operating system

Windows XP/Windows 7 /

Windows 8 /Linux /Android

Operating temperature

-20℃-70℃ (Non-condensing)

Humidity

RH<90% (Non-condensing)

Safety certificate

CE, FCC, ROHS

Warranty

1 year

Note

Actual technical specifications

depend on multiple design

variables, including touch IC

andThe abovevalues are for

reference only.
Download:

| | | | |
| --- | --- | --- | --- |
| Controller | EETI | Weida | ILITEK |
| Drive | Download | Download | Download |
Certification:
(CE/FCC/ROHS certificate scan)
From now on, cooperate with GreenTouch. Contact sales (various links)
Web page navigation.