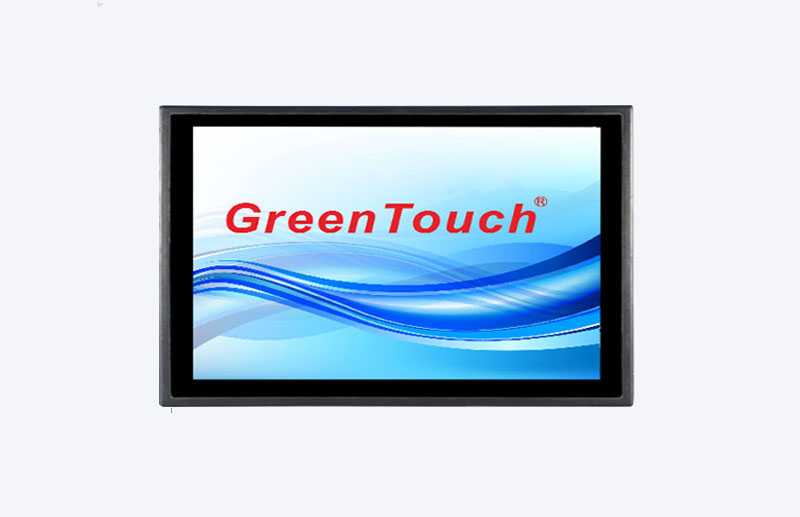 21.5" touch all in one pc
The display introduction:
GreenTouch's 2155C 21.5 "Open frame Touch All-in-One PC is the integrated touch solution designed for automatic information systems, gaming and entertainment, as well as industrial Automation and control. 2155C open frame touch all-in-one PC is made based on the idea "designed for simple and convenient" and with the proven GreenTouch professionalism and reliability. The precise small frame design makes it easier for customers to install the product in the cabinet.
Wide Application:
The touch all in one PC is suitable for a wide range of environments and has multiple functions. From retail entertainment to corporate offices and digital signage, it's perfect for continuous use in public environments.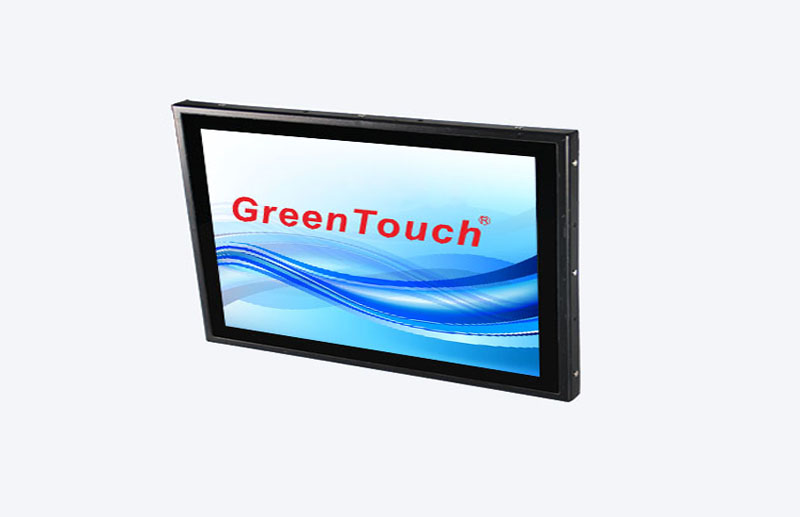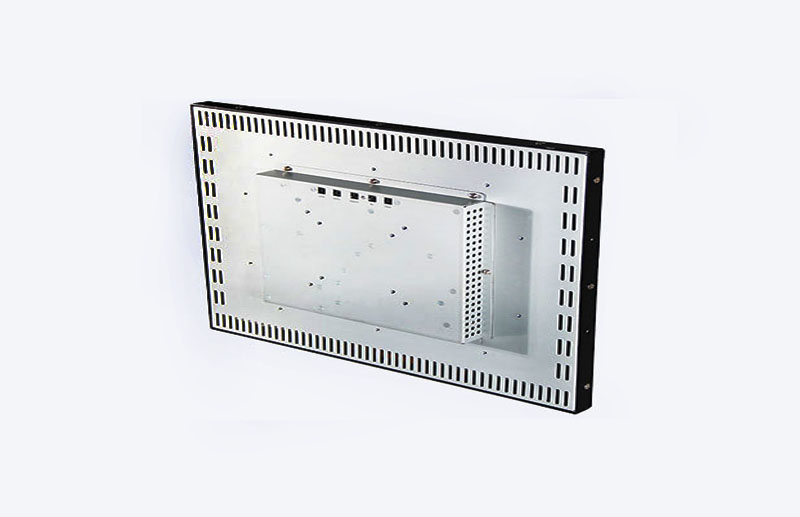 Various Configuration:
2155C 21.5 " touch all in one PC is with versatile and powerful function and modular design.On configuration options, customers can choose INTELJ1900 which is ultra-low power consumption and cost-effective for their low requirement ; for customers with high requirement, the optional can be CORE series with more powerful I3 / I5 / I7-U which is board-built with Intel HD graphics and audio decoding and the different capacity of memory is available, built-in SSD. the second 2.5-inch hard drive can enhance storage capacity; dual antenna WIFI, built-in speaker, 12V low voltage power supply.
I/O interface:
2155C 21.5 "Open frame Touch All-in-One is with a range of I / O ports and support a variety of third-party peripherals. The standard ports include four RS-232 serial ports, two USB 2.0 ports, two USB 3.0 ports , Gigabit Ethernet interface RJ45 and a group of 3.5MM audio input port and a group of audio output port, a VGA and an HDMI video output port to be easy to increase the second monitor.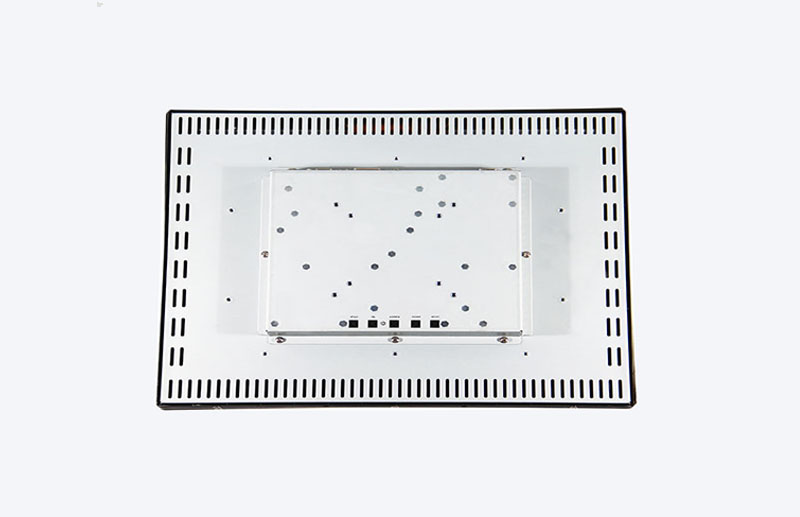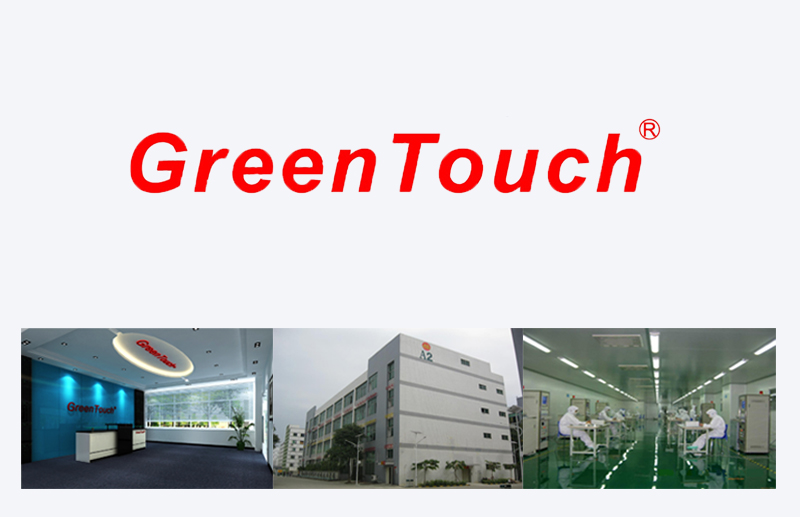 Company Profile:
The GreenTouch factory is located in the high-tech city of Shenzhen, China. It covers an area of 2000.00 square meters and has a plant area of over 1,700 square meters. GreenTouch design and produce resistive touch screen, projected capacitive touch screen, infrared touch screen, projected capacitive touch film, touch display and touch All-in-one, touch digital signage and open touch displays there.
Specification:
Part Number

Standard Type:GT-TM-2155C
HDMI type GT-TM-2155C-CTW-HD

Enclosure/

Bezel Color

Black front cover,Silver back cover

LCD type

Active matrix TFT LCD, LED backlight

Diagonal

21.5"diagonal

Ratio

16:9

Active Area Dimensions

Horizontal:476.60 mm;Vertical:268.10 mm

Monitor Size

Width:553.00 mm x Height:346.00 mm x Thickness:47 mm

Resolution

1920 x 1080@60Hz

Other available Resolution

1024 x 768 ; 800 x 600; 720 x 400 ;720 x 350; 640 x 480, 60 Hz;65Hz;75Hz

Color

16.7M

Brightness(Typ.)

250 cd/m²

Brightness (Standard)

(cd/m2)

5 ms

Viewing Angle

(from center)

Horizontal (left / right): ± 89 ° or total 178 °
Vertical (up / down): ± 89 ° or a total of 178 °

Contrast ratio

(standard)

1000:1

Input video formats

Analog VGA and digital DVI (optional HDM I)

Input Video Signal

Female head DE - 15 connector, female head DVI - D, Dual -

Connector

Link connector, female head HDMI connector

Scan frequency

Horizontal: 31.5 - 60.2 kHz; vertical: 56.3 - 75 Hz

Power

External DC, input voltage DC: 12V INPUT POWER CONNECTOR

SPECIFICATIONS (for all in one PC) - Type: DC cartridge receptacle;

Cartridge ID: 5.5 mm (± 0.3 mm); Needle OD: 2.0 mm (+0.0-0.1 mm);

Cartridgedepth: 8.0mm(± 0.3 mm)Power connector (on power adapter)

- Type: DC cartridge Plug: Cartridge OD: 5.5 mm (± 0.1 Mm); Needle

Inner Diameter: 2.1 mm (± 0.1 mm); Cartridge Length: 9.5 mm (± 0.5 mm)

Power consumption

(standard)

Display only: 13.0W(Typ.)

Temperature

Operating: 0 ° C to 40 ° C; Storage: -20 ° C to 60 °C

Humidity

Operating: 20% to 80% (no condensing); Storage: 10% to 90% (no condensing)

MTBF

50,000 hours

Weight (approx.)

Net weight: 4.3 kg(Typ.),Shipping:5.8kg

Warranty

1 year

OSD

digital OSD

User Control

OSD Button: Menu, Up, Down, Select, Power; OSD: Contrast,Brightness, Horizontal /

Vertical Bits Clock, phase, call default, language (English, German, Spanish,Japanese,

French); OSD Fail / Active: Powe

Mounting options

100mm or 75mm VESA mounting,open bracket mounting

Agency Approvals

UUL,cUL (Recognized), FCC, CE,CCC, China RoHS CQC
Optional/External sets(show all parts'photos and link them to the related parts' page)

Files Download:
Dimension Drawing:Download TC-2155C dimension drawing
Specification:Download TC-2155C specification
Certification:
(CE/FCC/ROHS certificate scan)
From now on, cooperate with GreenTouch. Contact sales (various links)
Web page navigation.